Outdoor Lighting
Light up your home with our Outdoor Lighting services. Our services include Garden Lights, Spotlights, Flood Lights, Security Lights & More. Sometimes, the fun doesn't start until the sun goes down, illuminate your outdoor living space at night, and showcase your beautiful new design.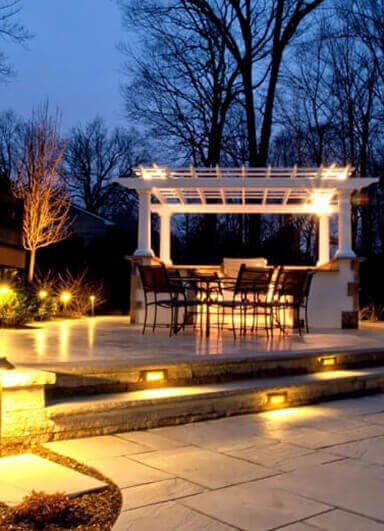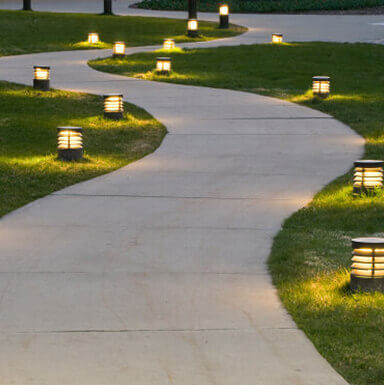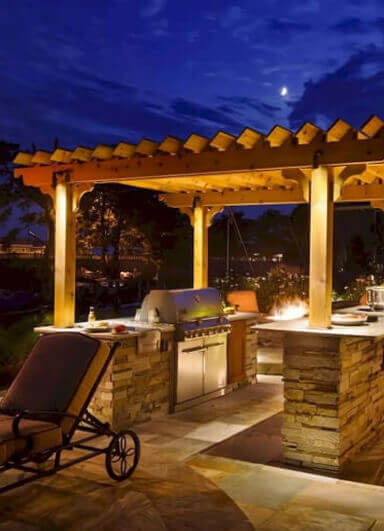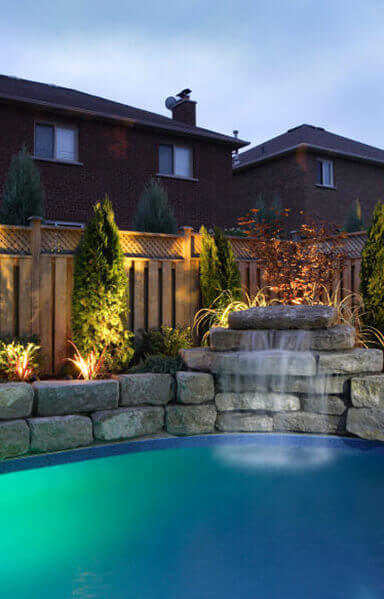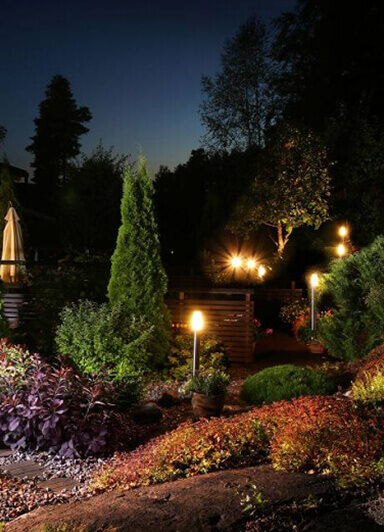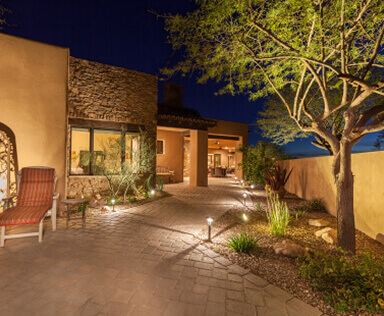 Garden Lights
Illuminate your home and create a unique, welcoming mood to highlight your lawn. Transform your dark property with soft lighting, providing the bonus feature of not only aesthetic appeal but safety and security. Show off your flowers, trees, and shrubs even during the evenings with spotlights, and cast warm light shadows down walkways.
Spotlights
Extend the beauty of your landscaping from light to sundown with spotlights. This specific type of outdoor lighting emphasizes any landscape features such as trees, gazebos, patios, or pools. Spotlights will focus attention on one direct feature to highlight the beauty of your landscaping.
Flood Lights
Flood lighting is among the most widely used outdoor lighting. They're used to widely illuminate large areas of your front, or backyard. Unlike spotlights, flood lighting illuminates large areas such as driveways, garages, and streets. These types of lights can also be used for tree uplighting, home uplight. structure, and signage lighting.
Security Lights
We're committed to elevating your outdoor space even further with security lighting to protect your home. Security lights can help reduce the risk of home invasion, vandalism, and any unwanted guest. Not only can they discourage unwanted guests, they can protect you and your family from falling or any injuries from unlit parts of your home. Motion sensor security lighting above the garage, side yard, or front door are amongst the most popular choices.
TESTIMONIALS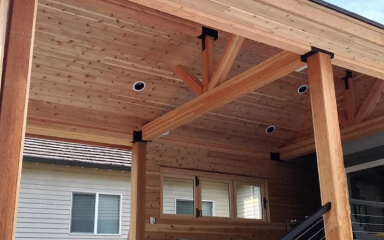 "My grandparents are very happy with the results and said they recommend this company if you are in need of AstroTurf."
– Hannah Z.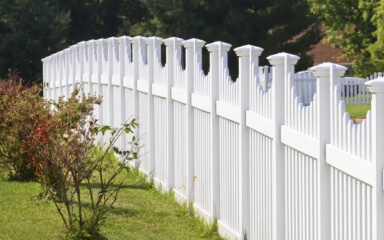 "We will be moving forward with our front yard turf as well. Highly recommending this company for any outdoor renovation project, they didn't disappoint."
– May M.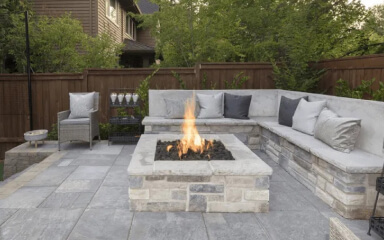 "Ben made good on the work his employees did and he made sure that we were pleased as homeowners. I definitely would give Showcase another shot at a different job."
– John S.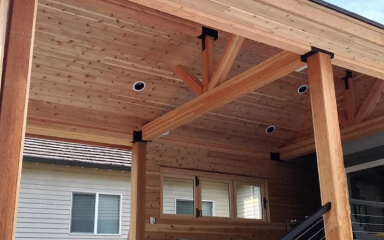 "My grandparents are very happy with the results and said they recommend this company if you are in need of AstroTurf."
–Hannah Z.